You could imagine already making cool cash while you're just 15 years old or even at 14.
That's exciting, right?
Well, it's very possible, and beyond the interesting fact that you could make cool cash even as an under-16 minor, working as a 15-year-old doesn't subject you to very strenuous tasks that might take a toll on your health. This is because the United States has labour laws intended to protect working minors, ensuring that they are not overworked. 
With that noted, there are myriads of big places –such as grocery stores and fast food restaurants –where minors of age 15 or less can work and get paid. Frankly enough, we understand how curious you're to know such places and to satisfy your curiosity, we've put together a list of the 20 best places that hire you at 15 years old or below. 
Aside from telling you where you can work as a 15-year-old, this post will give you an idea of how much money you can earn hourly while working as a 15-year-old or somebody slightly below. 
What Are the 20 Best Places That Hire You at 15 Years Old or Below 14?
---
McDonald's 
When we think of hamburgers, cheeseburgers, and French fries, we think of McDonald's. In the United States, one of the largest food companies is McDonald's and it's enthralling to know that it offers jobs and places of opportunity for 15-year-olds to work. As a teen at McDonald's, you can work as a cook, cleaner or crew person.
Baskin Robbins
Summer is a great time and to some, it's an opportunity to either volunteer or go camping. But if your goal is to save for college tuition and you need a place where you can work, Baskin Robbins could be the right place to check out. Well admired for its innovative and premium ice cream and beverages, Baskin Robbins is one of the well-known places for ice cream, frozen desserts and the likes. Baskin Robbins employs people as young as 14 years old through its 3000+ retail shops all spread across the United States.
Chick-Fil-A
Chick-fil-a is one of the top restaurants in the US where a youngster or teen can work as a kitchen staff member. The best thing about working here is that you do not work on Sundays. It is also one of the US restaurants with chicken as its sandwich. Chick-fil-a not only offers job opportunities to youth but also to anyone who wishes to work for and with the restaurant. 
This is also one of the largest US fast-food restaurants, thanks to its 3000+ branches in the US. This fast-food restaurant, Arby's, is known for its Angus beef and mild roasted turkey sandwich. As a teen interested in working at Arby's, rest assured that the fast-food restaurant offers employment opportunities to various people. As a teen, you can work as a crew member at a restaurant.
Kroger
In the US, one of the most popular grocery chain stores is Kroger which is the owner of top stores like King Scoopers, Smith's and Fry's. But to work in Kroger, you should first find out if the law of the concerned state allows for the employment of 15-year-olds. 
Notably, some states have laws that prohibit youngsters from working. If the state where you choose to work for Kroger allows it, then you as a teen are free to seek Kroger's employment. At Kroger, you can work as a bagger, stocker, cleaner etc. 
Six Flags
Six Flags has more than 20 parks all over the US, Canada and Mexico. Meanwhile, it boasts world-class roller coasters, up-close animal encounters, thrilling water parks and many more offers that entice and attract both adult and young people. As a minor, you can get a job with Six Flags where you could be working in retail, games or culinary services. It is however important to note that Six Flags' jobs differ according to location and season.
AMC Theatres
Another place where you can get hired as a minor is AMC Theatres. 
AMC Theatres offers employment opportunities to minors in the age bracket of 14-17 years old, but this has to be in accordance with labour laws. It's therefore notable that state laws on labour sometimes differ by state. 
At AMC Theatres, you can work as an usher or cashier. Working here is fun. Talk of the popcorn, the fizzy drinks or burgers and that smile of joy that radiates from having satisfied the people.
Giant Eagle
With more than 200 stores in the United States, Giant Eagle is a grocery store that offers employment to 15-year-olds. This grocery store employs them as bakery clerks or shopping cart attendants. The downside to working in Giant Eagle is that the job is seasonal, but this could be a good thing for minors looking for summer jobs.
Publix
If working at a grocery store doesn't prove unreasonable to you as a 15-year-old, then Publix is one of the places to check out. With over 1000 stores in states like Florida, Georgia, Alabama, South Carolina etc, Publix is definitely one of the large grocery stores in the US. 
With that said, Publix employs minors to work as baggers, service desk clerks, cashiers, etc. With respect to seeking Publix's employment as a minor, you have to be mindful of your state's law.
Fareway
One of the fastest-growing grocery stores in the US is Fareway. At Fareway, youths age 15 can work in any of the grocery departments. But to work at any of Fareway's Bakery Department and Meat Department, you need to be 18 years old or above. Fareway has stores in Iowa, Illinois, Minnesota, Missouri, Nebraska and South Dakota.
Dog Walking
If you love animals or dogs, in particular, you can consider dog walking as a means of generating money. This job basically requires letting the dog or dogs out so they can exercise, and take a dump as the case may be and then take them back home to their owners.
House Cleaning
This is another way of making money, and yeah, it's true that many people, most especially teenagers, do not like to do house chores. How then do you make money from what you "dislike" doing? 
You can offer your service to a neighbour, uncle or aunt for a token amount. If you like doing the dishes, you could volunteer to do the dishes for that neighbour who always returns late from work. The best part of this is that there are laws that set the hours for how long you would work.
For some teens who like staying indoors (playing video games or just surfing the internet), there is a way to be indoors and still make money. Ever heard of Swagbucks? 
Well, it is an online platform where you take online surveys, watch videos and get paid for doing that. To do this, it is best to seek help from your parent or guardians in setting up a student PayPal account, so that the points accumulated after each task given to you can be redeemed for cash through PayPal.
This is also similar to Swagbucks as it pays you for taking surveys online. Just like Swagbucks, Survey Junkie rewards you with points for any completed surveys. While the points can be redeemed for cash, note that the minimum amount you can cash out is $10 either through PayPal or through gift cards.
Winn Dixie
You can also work in Winn Dixie which is a grocery and in-store pharmacy with over 300 stores across Alabama, Florida, Georgia, Louisiana and Mississippi. One can work as a cake decorator in the Winn Dixie store. It is important to first find out if there are any jobs available. 
Taco Bell
With over 7000 restaurants in the united states, Taco Bell is a fast food restaurant that serves various Mexican foods like burritos, tacos etc. If you really want to work at a fast food restaurant, Taco Bell could be the right place to apply for employment. Taco Bell hires 15-year-old but this depends on the state as each state has its own labour law. 
Runza
At Runza, 15-year-olds can be hired to work as crew members. Runza is a fast food restaurant which owns the Runza shop that deals in sweaters, T-shirts and many other things.
Baby Sitting
If you are someone with a soft spot for babies, or you're pretty good at child care, babysitting could be the ideal job for you. You can start by babysitting your kid cousins and nephews. From there, let your skills be known to neighbours, friends etc.
Hy-Vee
This is a chain of supermarkets with bakeries, floral departments, dine-in and carryout food service, pharmacies, health clinics etc. 
While some Hy-Vee stores hire 15-year-olds, some others don't. The reason is that the stores are independently managed. Hy-Vee has over 245 stores in various states of the United States.
Giant Food 
Giant Food is a chain of grocery stores that offer part-time and entry-level jobs. It also employs 15-year-olds and those willing to work on the full-time basis. At Giant Food, you can work as a bagger, stocker, stock boy, cashier, clerk, etc.
What's the Minimum Wage You Can Earn as a 15-Year-Old?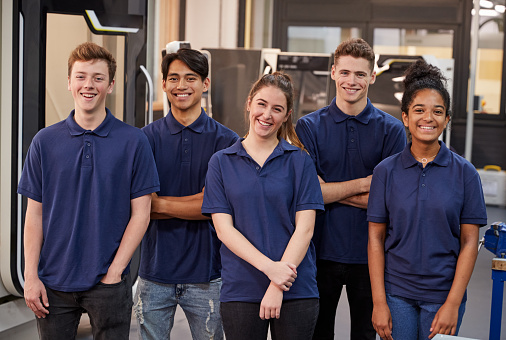 As stipulated by the Fair Labor Standards Act (FLSA), the hourly minimum wage for employees under age 20 is $4.25. However, the stated hourly minimum wage is applicable only during the employees' first 3 months, i.e. the initial 90 successive calendar days after employment. This is to say that once the first 90 days of employment elapses, the under-20 employee will be entitled to the FLSA-stipulated standard minimum wage of $7.25 per hour. 
Generally, as a 15-year-old or less, the minimum wage that applies to you is the same FLSA-stipulated minimum wage for people under age 20, which stands at $4.25 per hour. However, you could be entitled to a higher or lower minimum hourly wage, depending on the state where you work. This is so because there are US states with minimum wage laws that do not correspond to The Fair Labor Standards Act (FLSA). 
Furthermore, there exists the sub-minimum wage which commonly applies to special individuals. While the sub-minimum wage is less than the aforementioned minimum wage, it is often paid to workers with disabilities, specific full-time students, student learners or apprentices. 
For How Many Hours Do You Have to Work as a 15-Year-Old?
As a 15-year-old or somebody slightly below, there are recommended work hours for you. In tandem with the provisions of the FLSA, minors below age 16 have their own minimum number of work hours. While FLSA's provisions permit that minors in the age bracket of 14-15 years old should work on both school and non-school days, the FLSA-recommended work hours for such minors are as follows:
For a non-school week, under-16 minors can work for a total of 40 hours, with the work hours for each (non-school) day around 8 hours. 
For a school week, under-16 minors can work for a total of 18 hours, with the work hours for each (school) day around 3 hours. 
Also, the period between 7 a.m. and 7 p.m. is the recommended working time for these (under-16) minors. However, it's permissible for their working time –especially night-time work duration –to be stretched to 9 p.m. starting from June 1 through Labor Day. 
The labour law guiding minors under the age of 16, particularly those who are 14 or 15-years-old, implies that they can work 'under certain conditions' and provided that their jobs are neither hazardous nor related to mining or manufacturing. 
Conclusion
If you're a 15-year-old or less who's always felt clueless about where to get hired, we're pretty sure that reading this post has provided you with insight about some of the best places that hire you at 15 years old or below. 
Quite frankly, being 15 years old or a bit less doesn't mean you're too young to work. But you must avoid working for too long. Otherwise, you might find it difficult to comfortably combine school and work. 
Fortunately, the US maintains the right labor laws that help prevent under-16 minors from overworking.